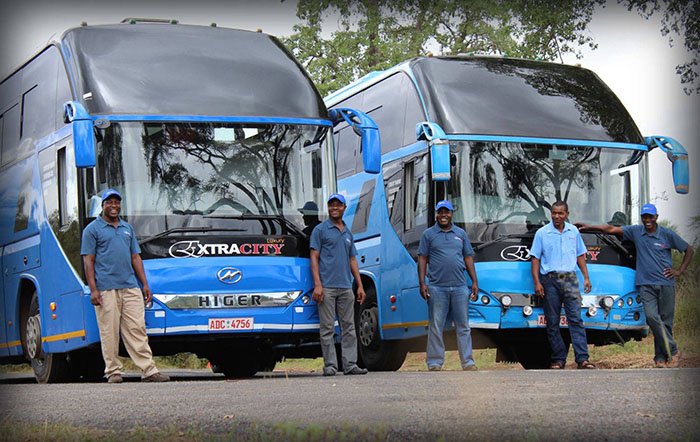 COACHES (BUS)
WHO SHOULD PRACTICE
Any person involved in road transports management (Managers, Head of Departments), site HSE Managers / Intermediate Mangers / Operations personnel / Design Department / Maintenance Department, HES Engineers, / Production maintenance – safety superintendent, Site management personnel, HSE production – interaction Supervisor / Foreman etc.
PREREQUISITE:
At least a one (1) year valid driving license "B" from the DVLA of Ghana.
OBJECTIVES:-
- To respond to the urgency of the driving situation
- To efficiently develop the principle of driving in all terrain such, Dessert, Muddy, Pool of
Water/River crossing, Rocky, Steep hill moments etc.
- To access the terrain appropriately before driving into it.
- To understand vehicle dynamics and mechanism in all terrain, road surfaces and environment.
- To understand the hold back concept in urban and highway driving.